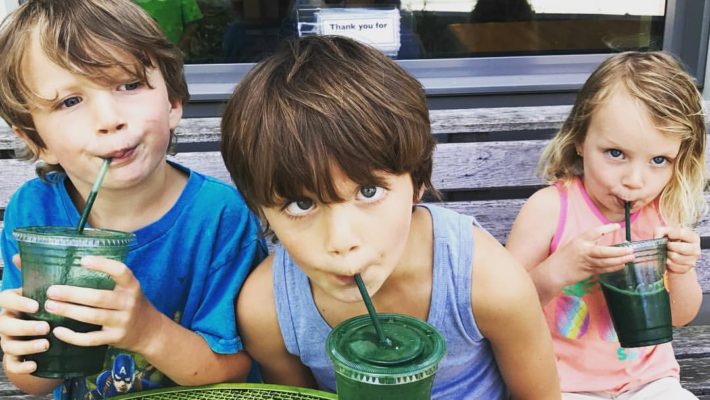 Meet a HOT Community Practitioner: Michelle Bonang
HolisticOT.org is a community of occupational therapists that incorporate complementary and integrative healthcare into their practice. In our Meet a HOT (Holistic OT) Community Practitioner series, we learn about how our full members integrate mind, body, spirit medicine, prevention, and wellness into their practice. Join us as we learn more about this month's featured practitioner.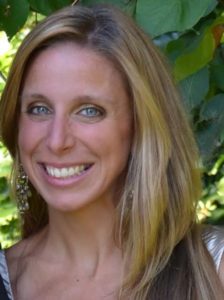 Meet Michelle Bonang, OTR/L, RCYT
Michelle Bonang is a spirited occupational therapist based in Weston, VT. According to her own words, Michelle "has embraced holistic treatment techniques, grown overly passionate about nutrition, and has built an immense love for yoga over the lifetime of her career."
After graduating from Springfield College cum laude, she developed special skills in sensory integration that allows her to work with the Sensory Integration Praxis Test (SIPT). She also received training in Therapeutic Listening® and received certification through DIR® to provide DIR/Floortime therapy. Michelle is passionate about complementary and integrative medicine, and she continuously increases her knowledge in this area through courses, webinars, and self-teaching. As a lifelong learner, her most recent coursework includes The Power of the Mind in Healing, Introduction to Aromatherapy, Handwriting Without Tears, and Radiant Child Yoga® Levels I-III.
Michelle's private practice, Pediatric Play, offers services including occupational therapy, yoga, and sensory camp. We are proud to have this dynamic pediatric occupational therapist in our holistic occupational therapy community. Let's learn more about Michelle!
How long have you been practicing occupational therapy?
I started my career at Beth Israel Medical Center in Manhattan in 2002 and began specializing in pediatrics in 2003. I have been  practicing for 15 years.
What type of setting do you work in?
I have a private practice seeing clients in my office, through early intervention home care and with a therapy group in the school settings. This past year, I have been growing my online business providing distant consultations, webinars and trainings.
At what point did you incorporate complementary and integrative health into your OT practice?
Over 10 years ago, I worked with a PT who was also a nutritionist and studying Ayurveda. That was my first experience learning to incorporate complementary and integrative health into my practice. Since then, I have expanded my knowledge in these areas and over the past 5 years have increased my focus tremendously on holistic therapies with each of my clients, as I have seen their progress improve drastically with sensory integration and occupational therapy combined with complementary and integrative health.
Which complementary and integrative health approaches do you use in your practice?
I focus a great deal on nutrition with the families that I work with, especially for the children with neurological diagnoses, ADHD, sensory integration dysfunction and autism, for some examples. I also incorporate yoga into each therapy session and provide yoga groups in the classrooms of the schools where I provide services. Meditation and mindfulness are also included in our yoga practice each session, teaching self-care and self-love at a young age.
How do complementary and integrative health approaches uniquely benefit your clients?
Since beginning to incorporate holistic therapies into my practice, I have seen a dramatic shift in progress. When the parents are on board and truly become vested, especially in altering their child's diet, the improvements I see in children are unparalleled. Many of the symptoms that my clients initially exhibited on a daily basis become behaviors/symptoms that they exhibit on occasion, and this progress is seen in a short time. Complementary and integrative approaches also provide families with lifelong skills that work as preventative measures for overall health and wellness for the entire family, which I have found to be truly rewarding.
What advice can you offer to occupational therapists looking to incorporate complementary and integrative health care into their practice?
Have confidence in your skills! For a long time I second guessed myself because I was not credentialed in nutrition or yoga. I am now certified to teach children's yoga, which has been prodigious. Healthy meal planning is in the OT frame of reference, but I was nervous to share this knowledge with clients as consistently as I do now. Trust your research and the studies that you have personally conducted on your clients throughout the years and the progress that you see in them. Occupational therapy is an amazing profession offering an array of services—trust your instincts that incorporating holistic therapies into your practice will benefit each patient on a unique level.
Please describe a moment or situation that affirmed your decision to practice OT with complementary and integrative health.
My situation is actually a personal one. My oldest son Henry, who is now 7, has significant food sensitivities, sensory integration dysfunction and emotional regulation challenges. To outsiders, he is a typical child, but his nuances began at home at about 18 months. Once we began food eliminations to assess his triggers, in less than two weeks, his behaviors improved and we had less emotional meltdowns. As he got older, we started practicing yoga together, engaging in mediation, deep breathing and guided imagery. Henry also received speech therapy and fine motor development with myself. The combination of these therapies together allowed Henry to grow and mature. Without incorporating complementary and integrative health into his life, I 100% believe that he would be a child with attentional and sensory difficulties that would be very challenging to manage. Instead, we have a sweet, sensitive child who is excelling in all areas of life! This progress in my son has actually made me a better therapist and more passionate about nutrition and it's impact on child development than I ever imagined. Henry shaped me into the OT that I have become over the past 7 years, and I thrive off of seeing the same success in the children and families that I work with on a weekly basis!
What do you see in the future for OT with complementary and integrative health and the Holistic OT community?
Thank you to Emmy Vadnais, OTR/L for all of her hard work and perseverance, I truly believe that complementary and integrative health is becoming more and more widespread throughout the OT world. I think that we have a long way to go, but beginning to have courses in college programs shaping new graduates will help shift the mind frame of what OT work can represent. Preventative care is also so important, especially for our youth, and occupational therapists are a great source of providing these services. Lastly, I believe that AOTA offering the course, OT with Complementary Health Approaches and Integrative Health, developed by Emmy, is truly a positive affirmation that our profession is shifting ever so slightly by educating others how to incorporate these approaches into their practice. Education is key, and the more education that occupational therapists can receive in this area, the more we will begin seeing a bigger and brighter future for complementary and integrative health.
What is your favorite thing about being a full member of the Holistic OT Community?
I love having access to the monthly HOT conversations where I have learned so much over the years. The blog posts and information from other OTs around the world has also allowed me to grow and expand my knowledge as an OT and has also reminded me about self-care and self-love, bringing more calmness and joy to my own life.
Do you have a favorite quote that inspires you or story you would like to share?
Children are inherently wise, radiant, and joyful. Through yoga, awareness, and love, we help them maintain or recover their innate connection to who they truly are.
—Shakta Kaur Khulsa
---
To learn more about Michelle Bonang's services, please visit her website. To view her contact information, please visit our holistic services directory.