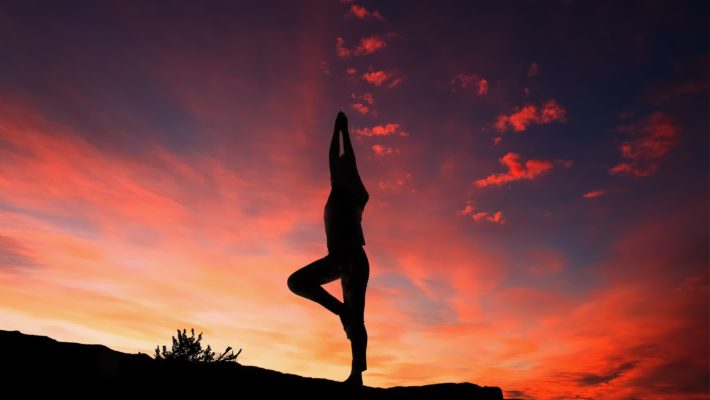 Meet a HOT Community Practitioner: Kristine Giles
HolisticOT.org is a community of occupational therapists that incorporate complementary and integrative healthcare into their practice. In our Meet a HOT (Holistic OT) Community Practitioner series, we learn about how our full members integrate mind, body, spirit medicine, prevention, and wellness into their practice. Join us as we learn more about this month's featured practitioner.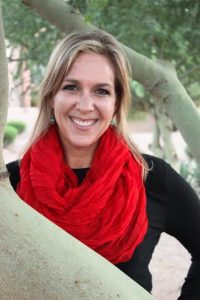 Meet Kristine Giles, OTR/L, RYT
Kristine is a well-rounded, dynamic occupational therapist who has experience in a variety of settings including hospital acute care, transitional care, long-term care facilities and nursing homes as well as school-based therapy. She has experience in private practice, specializing in Early Intervention children and families. She moved to Phoenix, Arizona in 2003 and worked with a school district for eight years, the last two being in the role of OT Department Chair. She has also independently contracted with several agencies through the years and still has a handful of home-based children through one agency.
After a brief stint teaching an OTA program, she returned to private practice and formed her company, KG Occupational Therapy LLC. That same year, she enrolled in a 300-hour yoga therapy program that was, in her own words, "life-changing." Now that she has completed her yoga program, she spends her time between Phoenix, Arizona and Theresa, Wisconsin. She offers yoga therapy sessions for children, adults, and seniors that include chair yoga, relaxation response, yin yoga, meditation, body scan, yoga nidra, and breathing techniques. In addition to her career, Kristine has two rescue pups, wonderful family and friends, and, in her own words, "an overall blessed life."  
A true student of life, Kristine says, "my current self-projects include prioritizing my life in line with my values, bringing back leisure time and spaciousness, taking exquisite care of myself, and nurturing and loving myself. I believe love of self is the key to being fully present in life and being there for others." We are privileged to count Kristine as a member of the Holistic OT community—let's get to know her!
How long have you been practicing occupational therapy?
21 years. I graduated from UW-Milwaukee in 1996.
What type of setting do you work in?
School-based settings including Montessori, private and charter schools, home-based pediatrics, home school support, OT-yoga therapy one-on-one and in small groups for children, adults, and seniors, as well as services available in person via phone or Skype.
What is your specialty?
My specialty is pediatrics, school-based settings, home-based settings, self-regulation, and handwriting as well as yoga therapy across the lifespan for overall wellness and vitality. I also provide inservice and trainings.
At what point did you incorporate complementary and integrative health into your OT practice?
I started consciously incorporating complementary and integrative health approaches into my practice in 2014.
Which complementary and integrative health approaches do you use in your practice?
Therapeutic yoga, yin yoga, yoga nidra, pranayama, meditation, trauma release exercises and tremoring, relaxation response, meridian theory and balancing, asana, mantra, mudra, inspirational readings, healing touch, four elements, qi gong exercises, acupressure points, essential oils, modified yoga home programs, affirmations and changing old belief patterns, recognizing ego from soul essence/becoming present in order to choose response rather than reacting from habit/old thought patterns, creative enhancements, music/chimes.
How do complementary and integrative health approaches uniquely benefit your clients?
These approaches uniquely benefit my clients by offering a wider range of options linked with overall wellness and vitality. Incorporating breathing, meditation, yoga nidra, and asana into my OT sessions helps students with anxiety as well as adults experiencing chronic nerve pain.
What advice can you offer to occupational therapists looking to incorporate complementary and integrative health care into their practice?
Follow your intuitive nudges and go for it!
Please describe a moment or situation that affirmed your decision to practice OT with complementary and integrative health.
My personal experience with health and wellness as well as seeking out medical professionals who were in sync with my beliefs regarding medicine, treatments, etc. has impacted my decision to move in that direction professionally. I fell in love with yoga, natural healing modalities, nutritional and lifestyle enhancements, exquisite self-care, creating spaciousness (physically, mentally, emotionally, scheduling), and how I felt with a consistent practice and inclusion of these elements in my life. It has been life changing for me to go through the 300 hour yoga therapy certification program and experience such a variety of healing strategies. I want to be a holistic OT provider who feels congruent within my lifestyle and how I offer services to others and support empowerment in their own lives.
What do you see in the future for OT with complementary and integrative health and the Holistic OT community?
I see the Holistic OT community continuing to have a role in our profession. This community attracts those of us who are moving forward with complementary and integrative health methods and training.
What is your favorite thing about being a full member of the Holistic OT Community?
I have been a free member for a few years and only recently upgraded to full membership due to completing my certification in yoga therapy. I have such appreciation for this community of professionals and for Emmy putting it together and running it!
Do you have a favorite quote that inspires you or story you would like to share?
Everything is here to help me become the person I want to be, Everything I need comes to me, Everything I need to know is revealed to me. I am in the right place at the right time doing the right thing.
—Louise Hay
---
To learn more about Kristine Giles' services, please visit her Facebook page. To view her contact information, please visit our holistic services directory.