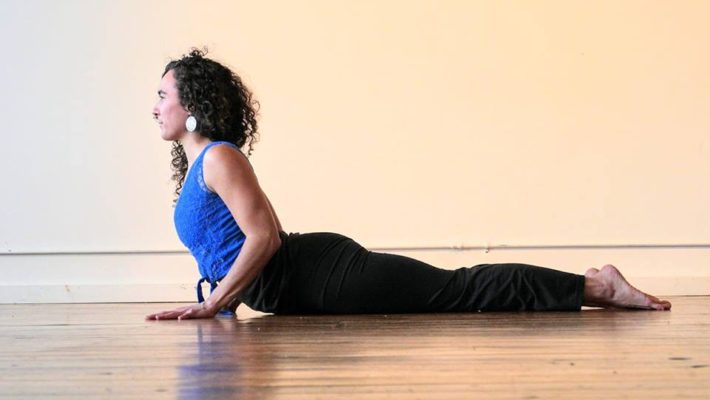 Meet a HOT Community Practitioner: Jahara Jane Seitz
HolisticOT.org is a community of occupational therapists that incorporate complementary and integrative health, wellness, and prevention into their practice. In our Meet a HOT (Holistic OT) Community Practitioner series, we learn about how our full members integrate mind, body, spirit medicine, prevention, and wellness into their practice. Join us as we learn more about this month's featured practitioner.
Meet Jahara Jane Seitz, OTR/L, E-RYT
Jahara is a registered and licensed occupational therapist and seasoned yoga teacher with diverse experience working with individuals across the lifespan. As a long-time movement artist and yoga practitioner, Jahara is devoted to forever growing in her understanding of the body and exploring deeper dimensions of what it means to be human.
Jahara received her yoga teacher certification from the Karuna Center for Yoga and Healing Arts, completed a 100 hour Anusara Yoga immersion at Yoga Sanctuary, graduated with a master of occupational therapy degree from Bay Path University, and more recently has studied John F. Barnes Myofascial Release techniques.
Jahara has been teaching yoga, mindfulness, and movement art since 2006. Her approach is heart-oriented and spiritually inspiring, unifying principles of alignment with a philosophy that embodies a celebration of the heart and encompasses a vision of totality where each person is seen as equally divine. She lives and works in San Luis Obispo County, CA.
At what point did you incorporate complementary and integrative health into your OT practice?
During my first graduate school fieldwork placement and day one as a registered and licensed occupational therapist.
Which complementary and integrative health approaches do you use in your practice?
Accessible Yoga, Myofascial Release, Visual Imagery, Mindfulness.
How do complementary and integrative health approaches uniquely benefit your clients?

They express increased energy, greater relaxation, improved mobility, decrease in pain, improved balance, and increased self / body awareness.
What advice can you offer to occupational therapists looking to incorporate complementary and integrative health care into their practice?
If it is appropriate and there are no contraindications for the techniques you are applying, go for it! There are a plethora of ways to thread an integrative approach into the occupational therapy domain of practice. If you have doubts and are thinking that you "should" be doing something other than a complementary approach—notice what is underneath that. Most of the time for me it was fear. Once I identified my own fear of incorporating this more, because it looks different than the traditional methods, I was able to move through that fear and be more authentic and genuine in my skilled treatments. The clients I work with almost 100% of the time express deep gratitude for these offerings when I apply them in a skillful way and with a genuine desire to add to their experience and to help improve their quality of life.
Please describe a moment or situation that affirmed your decision to practice OT with complementary and integrative health.
My graduate school research was: The Effects of Yoga on PTSD and Anxiety in Veterans; and I had been a yoga teacher for just over a decade prior to attending graduate school for occupational therapy. I knew I wanted to incorporate complementary methods from the beginning and this was affirmed when I conducted my research and taught an accessible yoga class series to a group of veterans. The results demonstrated significant changes in the veterans levels of anxiety, fear, and other emotions/experiences related to trauma. These results were inspiring and further affirmed my intention to continue incorporating yoga and other integrative methods into my work as an occupational therapist.
What do you see in the future for OT with complementary and integrative health and the Holistic OT community?
I envision a medical system that whole heartedly embraces integrative medicine not only because of the profound results that these practices produce, but also because of the expressed need in so many of the settings occupational therapists work within. I envision that the future of occupational therapy education will incorporate these techniques in every masters/doctorate program and that it will spark a movement of therapists who feel confident because they practice them in their own life and incorporate them daily in their clinical work.
What is your favorite thing about being a full member of the Holistic OT Community?
Feeling connected to others who believe in the power of integrative health.
Do you have a favorite quote that inspires you or story you would like to share?
Be weird. Be random. Be who you are. Because you never know who would love the person you hide.
—C.S. Lewis