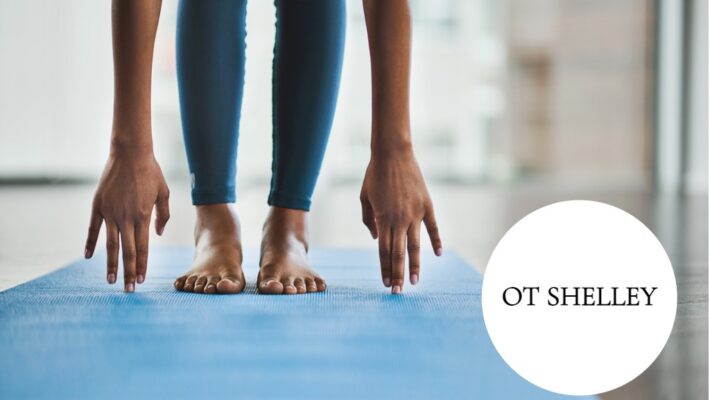 Meet a Holistic OT Practitioner – Shelley Latendresse
We feature Holistic OT Community Practitioners to help you understand how occupational therapy can be combined with complementary and integrative health. Research indicates it can improve client outcomes, satisfaction, and the ability to function well. It also enhances the lives of occupational therapy practitioners.
Meet Shelley Latendresse, OTR, who is located in British Columbia, Canada.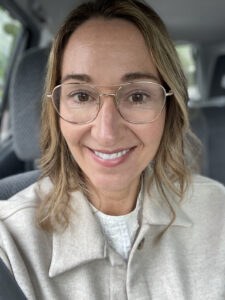 How long have you been practicing occupational therapy?

What type of setting do you work in?
Private practice, community, and online.
Neurodevelopmental intervention, brain injury, and post concussion.
I have worked with clients with acquired brain injury, autism, cerebral palsy, Parkinson's, dementia, and other neurodevelopmental disorders. I keep up to date on brain injury and continue coursework in reflex integration, sensory integration, and post concussion.

I also sustained several concussions in recent years. This is part of what is driving me to help others with concussion. There is no course or training that can be more beneficial than the view from inside concussion.

At what point did you incorporate complementary and integrative health into your OT practice?
About six years ago I added yoga training to my practice and have been integrating it since.

Which complementary integrative health approaches do you use in your practice?
Yoga, meditation, mindful practice, and nature.
Having studied at Semperviva in Vancouver BC and Modern Yoga Method from Toronto Ont, my coursework is up to date and certified. I teach vinyasa style classes focused on breath work, free movement, and awareness of mind and body. By combining my neuroanatomy knowledge with OT skills of assess and adapt with my yoga practice, I believe that magic is born. I absolutely love specializing my classes to a particular injury, population, or client.

How do complementary and integrative health approaches uniquely benefit your clients?
My clients find that the the services I provide can assist with groundwork for settling the nervous system, such as an overactive sympathetic response.

What advice can you offer to occupational therapists looking to incorporate complementary and integrative health care into their practice?
Integrative practice simply offers clients more strategies to achieve goals and meaningful activities.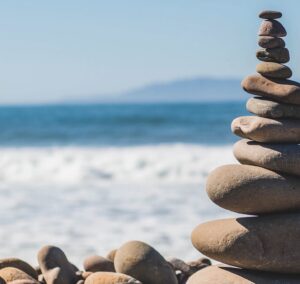 Please describe a moment or situation that affirmed your decision to practice OT with complementary and integrative health.
I started incorporating yoga into my programs with neuro atypical youth, such as deep breathing and strengthening postures. I literally saw clients change before my eyes. Their bodies settled, shoulders dropped, and they felt in control of behaviours. Once I had a client recover after a seizure through yoga practice.
My clients know that my motto is "yes you can" We will find a way for you to achieve your goal. OT's specialize in creating strategies, adaptations, and therapeutic activities to create a just right challenge. I pride myself on using nature and self empowerment as tools of my practice. I've also been known for my sense of humour and creativity.

What do you see in the future for OT with complementary and integrative health and the Holistic OT community?
I see occupational therapy becoming an evidence based and also integrative health care practice––an incredible practice to bridge the gap.

What is your favorite thing about being a full member of the Holistic OT Community?
I am new, but so excited to see others practicing the same as me, yoga plus OT!

Do you have a favorite quote that inspires you or story you would like to share?
One of my post concussion clients recently wrote me a testimonial saying: "Shelley, you have helped me learn to breathe more deeply and move more freely. And that alone is changing my life."

Shelley Latendresse, OTR is a Canadian OT practitioner and yoga instructor focusing on post concussion recovery. She has more than 20 years experience as an occupational therapist in neurology. She has spent the past 10 years growing her private practice, adding yoga and nature to her practice, and moving from neurodevelopmental disorders to adult brain injury. She lives an active outdoor lifestyle, hiking, swimming, cycling, and spending time in nature. As a concussion survivor she has been designing an empowering online concussion recovery program combining yoga movements and principles with occupational therapy strategies. Her website is otshelley.com.

If you are an occupational therapist who would like to be featured on HolisticOT.org you can become a full member and complete the Meet a HOT Community Practitioner submission form. Contact Emmy Vadnais, OTR/L with questions at [email protected].