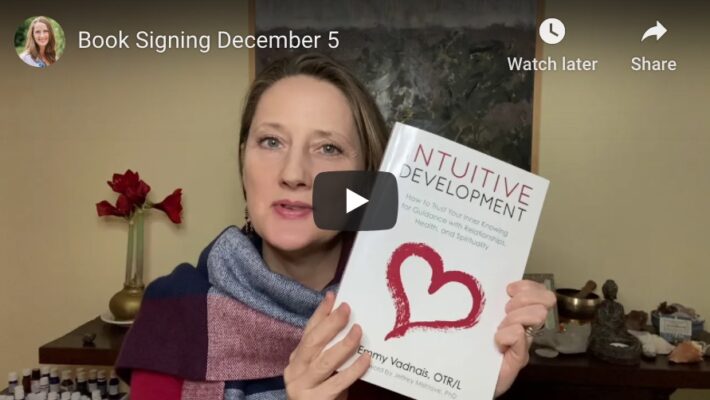 Intuitive Development Book Signing Dec. 5
Please join Emmy Vadnais, OTR/L for a book signing on December 5 at 1:00 Central Time via Zoom for her book, Intuitive Development: How to Trust Your Inner Knowing for Guidance with Relationships, Health, and Spirituality. 
To join the book signing Register in advance here. After registering, you will receive a confirmation email containing information about joining the Zoom party.
If you would like to receive or gift a signed copy, you can complete the form below. You can also purchase it on Amazon as an ebook or paperback. She plans to record an audiobook and create a hard cover early next year. Thank you for all of your support! She looks forward to hearing how trusting your intuition has improved your life!
Thank you for helping get her book into the top 100 rankings on Amazon, in the categories: 'medical general psychology' and 'meditation.' Please leave a positive review on Amazon if you're enjoying the book!