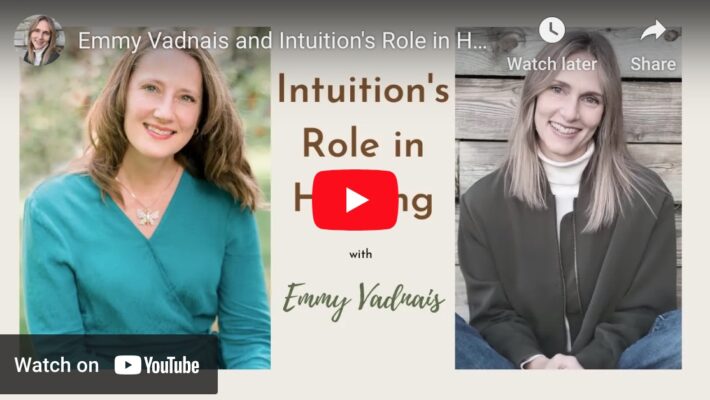 Intuition's Role in Healing
In this conversation, Emmy Vadnais, OTR/L is interviewed by Laurel Brennan, MOTR/L looking at the role of intuition in healing. Emmy shares her own story and offers an introduction to intuition and its role in healing.
Emmy Vadnais, OTR/L, is an Occupational Therapist, Intuitive Healer, Health Coach, teacher, consultant, and writer. She provides holistic and integrative healthcare and intuitive development education to healthcare practitioners and organizations. She is the founder of the Holistic OT Community and is in private practice in St. Paul, Minnesota.
Learn more about Laurel Brennan here.