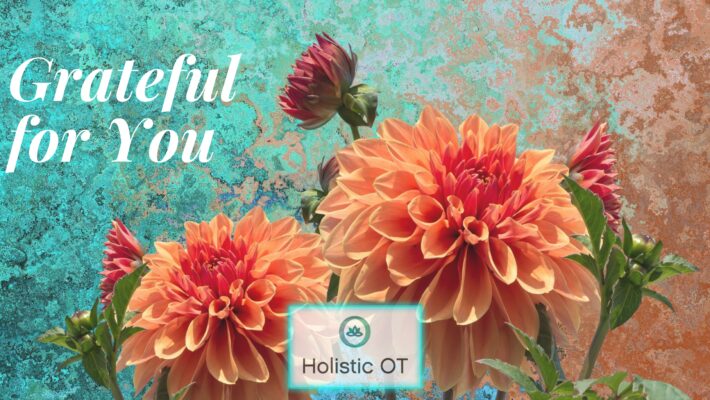 Grateful for You
We wish you and yours a blessed holiday season.
Thank you for supporting the Holistic OT Community by reading our blog, sharing our information, and to those who take our classes, and are members.
We also acknowledge all of the native and indigenous cultures who contribute to our learning and practicing holistic and integrative health care.
We are grateful for you!
"What are you grateful for? Your intuition may help you see more clearly what you are grateful for and it may help you feel gratitude. Taking a few moments each day or week to have an attitude of gratitude may improve your life. When you are in a grateful state, you can more easily access your intuition. As you gain clarity about the direction to take in life, more meaning, and deepened understanding, you will naturally feel grateful about what is happening in your life and the course you choose to take. There is a correlation between gratitude and an overall sense of well-being."
From the "Intuitive Development" book by Emmy Vadnais, OTR/L