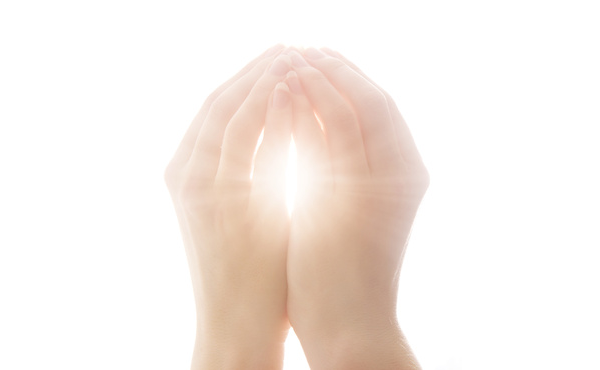 Energizing Healthcare: THIS is Extraordinary
This was originally published in ADVANCE Magazine for Health Care Professionals on December 18, 2014 written by Dan Eisner, OTR/L.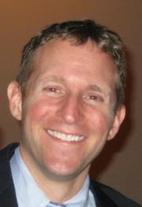 If you're like me, your mind probably can't wait to hear about what is so extraordinary. It's probably racing ahead like an addict in desperate need of his fix. It's probably so consumed by the anticipation of what is so extraordinary, that you're missing out on the fact that THIS moment, is extraordinary.
When my mind is racing ahead in the future as it will sometimes do when I am writing a blog, I don't notice the magnificence of the seemingly most insignificance little things in life that are simply amazing when I am actually paying attention.
I am deeply in the moment as I type this right now. Instead of worrying about what people may think about my blog, or what am I going to write next, or what if I don't have enough time to finish, I am thoroughly enjoying THIS moment.
Because I am not consumed looking for some extraordinary moment in the future (e.g. great blog feedback), I am noticing and appreciating that the so called ordinary things I can sense now are deeply satisfying.
Examples include:
-I love the sound of my fingers striking the keyboard
-I love hearing the clicking of the clock in the background
-I can appreciate the amazing technology of this computer
-I notice how much internal peace I feel, and how rhythmic my breath is in this moment
-I notice and appreciate the clicking of the mouse
I could go on and on, but I am sure you get the idea by now. Again, if you're like me at times, your mind might be saying, "Yea that's kind of cool, BUT those things are really nothing special or extraordinary."
I would agree would this from the perspective of the Ego, but the thing to remember is that the Ego is never truly satisfied. It always wants something else, no matter what the present moment is offering. As Eckhart Tolle teaches, it wants to want more than it wants to have, which is precisely why external things only provide momentary satisfaction.
When we begin to play closer attention, we can sense that these so called ordinary moments are nothing short of extraordinary. Imagine a baby looking at her hand waving in the air in pure amazement. She hasn't yet developed the ability to mentally label objects, so she can truly experience them in a more profound way that is simply not possibly when consumed by mind activity.
Viewing the external world through the mind is like watching an old VHS tape that's been recorded over dozens of times. We can still technically take in what we are watching, but all the sensory information we are experiencing is much less vivid and entertaining.
Enhanced movie theaters and excessively stimulating commercials are becoming more popular because we've become progressively more distracted and in need of MORE external stimulation to hold our attention.
But, the truth is that we really don't need more external stimulation to experience life in greater detail, we just need to commit to quieting our minds, and when we do, we realize that regardless of what sensory information we are taking in, a quiet mind in itself is incredibly satisfying.
I had a profound moment while skiing last year in Wyoming that deepened my understanding of the fact that while I certainly enjoy beautiful surroundings, what I secretly appreciate the most is the feeling of my very own presence.
I am literally experiencing the exact same incredible feeling right now that I experienced while skiing in Grand Targhee.  The scenery is different, but the feeling of my own presence (i.e. what I enjoy the most) is exactly the same, and incredibly satisfying.
Part of our conditioning is to place so much emphasis on future moments we believe will be better than what is happening right NOW. Perhaps this is even more so true, or at least noticeable, during the holiday season.
I'd like to invite you to slow down this holiday season.  See if you can "catch" your mind wanting to race ahead to the holiday, and instead, see what incredible sensory information you can experience in greater detail as you're truly paying attention.
And when the time comes to be with your family and friends and open your presents, notice that the all the sensations of opening your gifts can be equally if not more satisfying than what we find inside. I can envision infants and toddlers all over the world in complete JOY just playing with the wrapping paper.
But, before even getting too caught up in the holiday season, see if you can slow down and give the greatest gift of all to yourself and the people you're serving; the gift of your very own Presence. You will find that not only does it feel amazing, but it also lifts the veil of mind activity that enables us to find the extraordinary in the most "ordinary" moments in life.
Happy Holidays!
Please visit http://www.keyinsightcoaching.com/ for more information and call 443-745-5951 for a FREE consultation about how you and or your organization may benefit from our services.