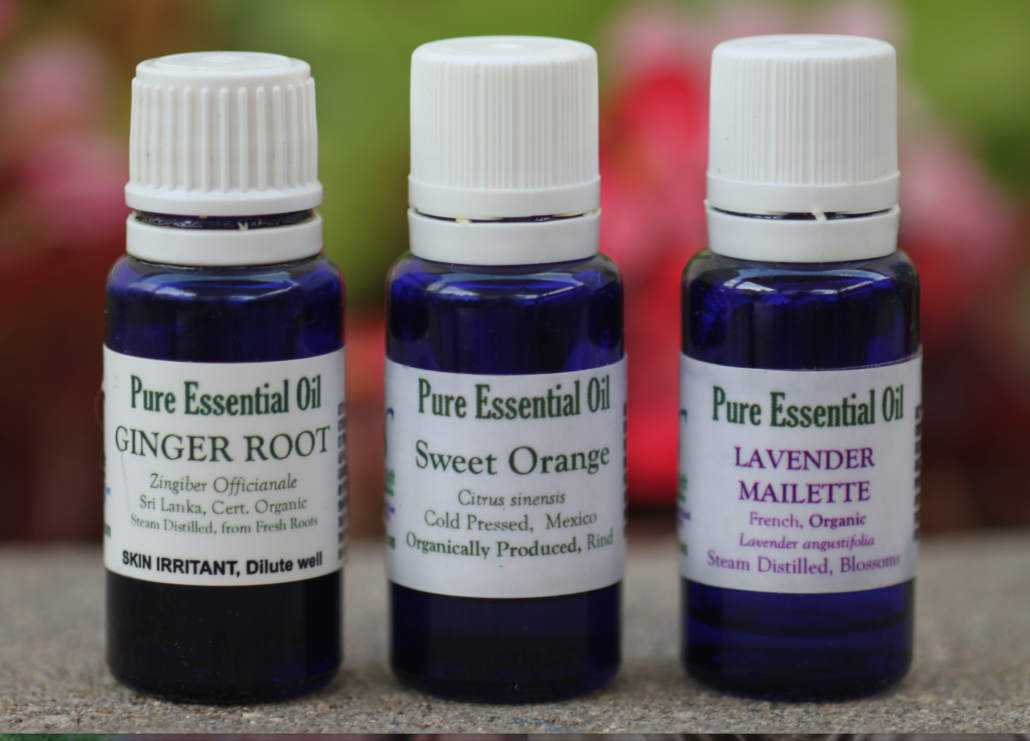 Aromatherapy Intro
3-Hour Audio Recording
$49 for full members, $99 for non-members
Free to full members – become a member here. 
Instructor: Emmy Vadnais, OTR/L
Course Description:
Aromatherapy utilizes plant essences, also known as essential oils, to enhance health and healing. This course will give the student foundational skills in the safety, efficacy, and application of essential oils for the health care setting.
Course Objectives:
History of Aromatherapy and Essential Oils
5 Essential Oils that may be able to lower stress and boost mood
5 Essential Oils that may be able to lower pain, nausea, and lift fatigue
5 ways to apply Essential Oils for health, healing, and well-being
Efficacy & Safety of Aromatherapy and Essential Oils
Testimonials
"This class was easy to follow and extremely beneficial! I cannot recommend this course enough. Since this class was full of resources and research based information, I now feel more confident to use essential oils with others. This was an exceptionally valuable introductory class to aromatherapy." Bindiya Gordhan, MSOT, OTR/L
"Great class. I've been using essential oils for years, and it has proved to be affective in my home for many situations; have used in place of antibiotics for kids' ear infections, allergies, headaches, and anxiety. Thanks for all of the information." Shannon Amell, MS, OTR/L
"Emmy's Aromatherapy class is very great for practicing therapists. It has lots of in-depth information from how essential oils are created to the evidence-based practice application." Kristin Roll, MA OTR/L 
"I very much enjoyed this course. I am excited to share some of the information with my work team to inspire others to learn more. I was initially more interested in personal use, and now I want to incorporate elements at work!" Amanda Burr, OTR/L
"Emmy's introduction to Aromatherapy is a comprehensive overview of the use of essential oils for both personal self care and in clinical practice. Emmy's wisdom and passion for the oils is evident. Highly recommend!" Alison Koblin MA OTR
"I truly enjoyed the introduction to aromatherapy webinar. It was incredibly informative. I learned so much and I feel better informed to effectively use essential oils within my practice setting." Olivia Glover White, OTD, OTR/L, C/NDT, RYT200
"This was a wonderful and very informative class! Thank you so much!" Jessica Dehn, OTR/L
"I am a pediatric Occupational Therapist, currently working within a school district. I have many students with Sensory disorders and attention deficits. I am eager to incorporate essential oils into my everyday practice! I use them personally at home and they have contributed greatly to helping my anxiety." Brianna Pulcini, OTR/L
"I really enjoyed this class! Thank you for the packet of information to refer back to as needed. I learned a lot and have many new ideas for incorporating essential oils into my practice and personal routine. I really liked the safety precautions as well. I learned a lot!" Taylor Harvey, OTR/L
"I personally use essential oils to keep myself well from illness. This class has opened the door to broaden essential oils into my practice as an OT." Christina Leuzzo, OTR/L
"Thank you so much for offering this class. The information provided both in the handout and in the class was well researched and supported with resources. Emmy was extremely knowledgable on the topic and I look forward to incorporating aromatherapy into my private practice." Elizabeth DeFinnis, PhD OTR/L
"I enjoyed this class being presented through the lens of an occupational therapy practitioner. I have done much study on essential oils personally and it was nice to hear some of the clinical applications. It was nice to hear another occupational therapy practitioner verify that essential oils and aromatherapy are legitimately within our scope of practice as OT's to use this as an additional modality within our practice." Tanya Gauthier, LOTR
"Emmy's classes are always so informative. She does thorough research and is very knowledgeable and thorough in her teachings. The Aromatherapy I course was extremely beneficial in increasing my knowledge on the use of essential oils, their applications, especially specific in treating certain conditions. It was especially important to learn various contraindications for certain populations with specific circumstances. I look forward to the Aromatherapy II course to further my education on using this beautiful approach to health and healing." Michaele Paoli, LICSW, RYT
"I recently had the opportunity to take part in Intro to Aromatherapy with Emmy. This is not the first course that I have taken with Emmy, nor will it be the last. I have also done some distance energy healing, where Emmy helped prepare me for the birth of my third child. Emmy is an absolutely wonderful presenter with a calming aura and I am always highly engaged on whatever level of healing or teaching she is performing. The Aromatherapy class was a wonderful introduction to help me learn about where oils comes from, the benefits and uses, and allow me to incorporate their use into my practice. Prior to the course, my use was strictly for our family during times of sickness or for calming at bedtime. After taking this course, I feel confident to begin incorporating the use of essential oils into my private practice and the work that I do within the school setting. Thank you Emmy, and I look forward to a lifetime of learning with you!" Michelle Bonang, OTR/L
"This course was fabulous! There is much more information about essential oils than I expected. I am more than grateful for the outline so I can refer back whenever I Need. Thank you for the insight." Heaven Marculis, OTR/L
Instructor: Emmy Vadnais, OTR/L
Emmy Vadnais, OTR/L has an extensive background in massage, reflexology, and bodywork, and integrating aromatherapy into a clinical setting. She received her National Therapeutic Massage and Bodywork Certification in 2000 and American Reflexology Board Certification in 2001. She has assisted thousands of people to relax, de-stress, lower muscular tension, relieve pain, anxiety, depression, and assist with healing and recovery in a variety of settings including skilled nursing facility, all units of the hospital, physical medicine and rehab, health and wellness outpatient clinic, and private practice. She has been teaching massage therapy and reflexology since 2001.
Continuing Education – 3 CEUs
Health Care Professionals will receive a Certificate of Completion that may be submitted to your professional board for professional development credits. A completed course evaluation is required within 30 days of taking the class to receive a Certificate of Completion.
This course meets the NBCOT requirement as a Professional Development Activity PDU ID #14.
Distant Learning
Distant Learning will meet via the internet or teleconference. You must have a working computer, high speed internet, web cam, microphone, and speakers. Once you have registered you will be instructed on how to connect. It really is easy!
Class Policy
Payment is due in full one week before the start of class. Refunds will not be given after the first class. You must attend each class to receive a Certificate of Completion. If you miss one class you will need to make it up with Emmy based on an hourly rate. If you miss more than one class in a series you will need to retake the entire level. Full refunds will be given if the entire class is cancelled by the instructor. Complaints can be handled with Emmy Vadnais, OTR/L.