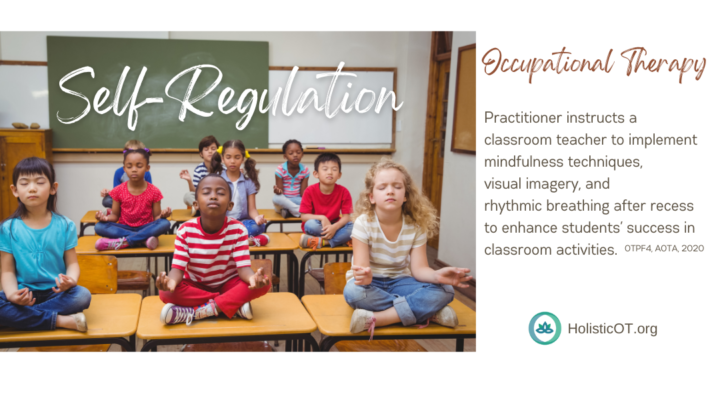 Self-Regulation for Children with Meditation
We wish all the students and teachers a wonderful school year! 
Meditation, mindfulness, breath work, and guided imagery are all techniques that can help lower stress, fear, worry, and improve ability to feel more calm, focused––with a host of many wonderful health benefits.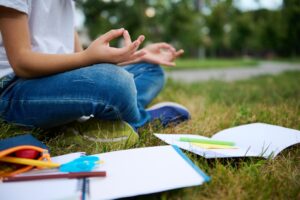 An example of how an occupational therapist can assist with self-regulation, i.e. stress management and emotional regulation is:
"[The OT] Practitioner instructs a classroom teacher to implement mindfulness techniques, visual imagery, and rhythmic breathing after recess to enhance students' success in classroom activities" (Occupational Therapy Practice Framework: Domain and Process: Fourth Edition, AOTA, 2020).
We have known the benefits for adults using these techniques for a long time. Now, we can similar benefits for children with research, such as this study, Mindfulness-Oriented Meditation for Primary School Children: Effects on Attention and Psychological Well-Being. In their conclusion they state:
"The current longitudinal study showed how the introduction of mindfulness-meditation practices in educational settings can be useful to improve children's cognitive, emotional, and social abilities. This awareness practice could be regularly used during the school year and, combined with other SEL (social emotional learning) programs, could become a powerful preventive tool and a mean to improve the academic development of students even in the 1st years of school."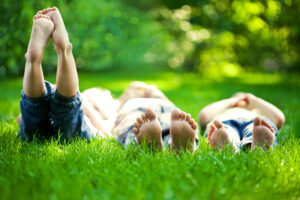 Consider adding these approaches to your own self-care toolkit and teaching them to children. These are skills that can help them in school and for a lifetime.