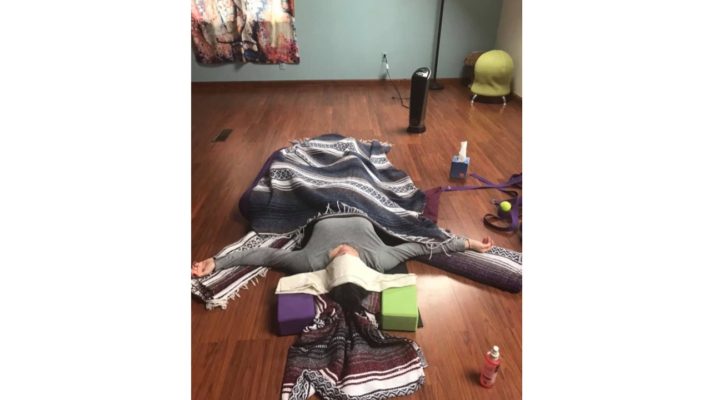 Relaxing at Holistic Therapies 4 Life
Here's what's happening at Holistic Therapies 4 Life with Mandy Lubas, OTR/L, C-IAYT, AWC.
Relaxing therapeutic postures to change the physiology of the body and help with relaxing.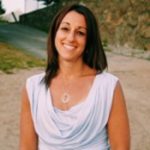 Living in this world of chaos and stress we can retrain our bodies to tap into the natural tendency of residing in the parasympathetic nervous system (calming part not fight or flight) — today this client learned that restoring in 5 postures for 4 minutes each = total of 20 minutes made her body feel like she received "2 hours of rested sleep."
"Be still and you will know!"
This is a client testimonial from our occupational therapy treatment. Functionally she was able to go back into her day and accomplish all the tasks we set goals for at beginning of our treatment session.
"So far I feel great. It could be a coincidence, but since our session I feel like a heavy load has been lifted off of me and my perspective on everything happening right now has changed. I'm still worried, but instead of just moping around my apartment, I'm taking action to accomplish what I've been avoiding in my life. Thank you!"
What you see below: a therapeutic session including weighted blankets and sand bags for the body to receive deep pressure (proprioception). An eye pillow to block the sense of vision for a meditation session. Props to stretch all the extremities to release restrictions in the body from facia and muscle tightness… a well-rounded approach for healing body-mind-soul.
Book your appointment today to receive inner peace, calm, and sanity before the holidays come. Most insurance companies we take for treatment. Call for a consult: 978-828-6635! Learn more at HolisticTherapies4Life.com.