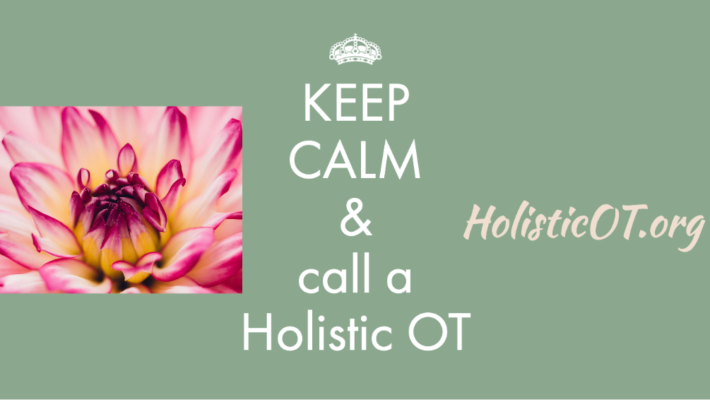 Keep Calm & Call a Holistic OT
With the spread of the pandemic Coronavirus Disease 2019 (COVID-19) we want to offer ways to be informed and help you manage fear, worry, and stay well.
Get up to date information and learn about COVID-19 from the Center for Disease Control and Prevention (CDC)
Refresher: What is a Holistic OT? An occupational therapist (OT) is a licensed health care professional who helps people function at their highest ability in all areas of their lives, also known as occupations or Activities of Daily Living (ADL's), such as work, play and leisure. OTs who specialize in or use holistic or integrative health in their practice are known as Holistic OTs.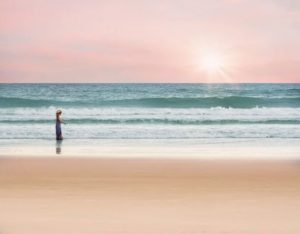 Manage Fear & Worry
Whenever we experience unknowns in life there can be fear associated with it. It's good to be informed about the facts (these may change as more is known and understood).
Reported illnesses have ranged from mild symptoms to severe illness and death for confirmed coronavirus disease 2019 (COVID-19) cases.
The following symptoms may appear 2-14 days after exposure.
Fever
Cough
Shortness of breath
Call your doctor: If you think you have been exposed to COVID-19 and develop a fever and symptoms, such as cough or difficulty breathing, call your healthcare provider for medical advice.
Take steps to protect yourself
Clean your hands often
Avoid close contact
Take steps to protect others
Stay home if you're sick
Cover coughs and sneezes
Wear a facemask if you are sick
Clean and disinfect frequently touched surfaces daily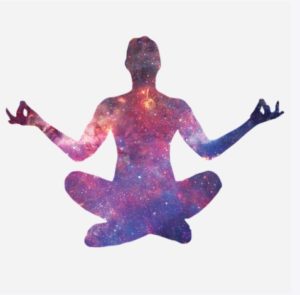 Lower Stress, Fear & Worry
Stress may have negative impacts on health and lower the immune system.
Meditation can regulate emotions. It can calm the mind and body, enhancing spiritual states and assisting you to quiet your mental chatter, create space between your thoughts, judgments, or worrying mind, and help return your body back toward homeostatic balance. It can lower physical and emotional pain, stress, tension; ease depression and insomnia; create clearer awareness and insight; improve compassion, sense of well-being, and quality of life; and more.
Read this article about how the Relaxation Response can help you.

---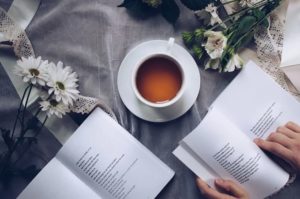 Stay Well
There are many ways to lower stress, in addition to meditation, that may help your immune system, prevent disease, and stay well. Relaxing activities that help you not worry about the past or future may help, such as:
pay attention to all of your senses
relaxation techniques
meditation
guided imagery/hypnosis
prayer or connection to your higher power
yoga
T'ai chi
creative activity
journal, draw, paint, collage-making
play
spend time in nature
listen to music or sounds
tone, sing
dance
go for a walk
physical exercise
read
enjoy a warm cup of tea or healthy beverage
garden
cook
receive massage therapy, reflexology, acupressure, acupuncture, craniosacral therapy, or any other relaxing healing modalities
take a bath or shower
call a friend or loved one
watch a funny show or movie
engage in any activity or "non-doing" that gets you out of "everyday thoughts" and into the present moment, not thinking of the past or future—just being
Can you think of more?
Listen to "Mindfulness Meditation––Loving Yourself"
Listen to a Special Place Guided Imagery
(do not listen to while driving a car)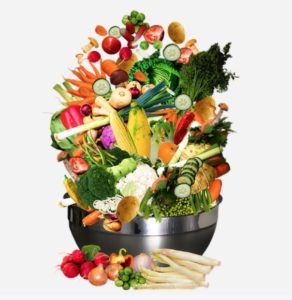 Eat well
Listen to this Healing Connections Podcast
Nutrition & Health – Feed Your Family Healthy: Improve Mood, Behavior, and Immune Function with Tina Gilberti, FDN, OTR/L
Focus on the Positive

Some People are recovering from COVID-19.
"Health officials maintain that the threat of contracting the virus and the chances of coming down with the disease remain low for the average person." ––Newsweek
Yes, it is important to be diligent and follow guidelines put forth by the CDC and health officials.
We are all in this together, and having a world pandemic can help us to be kinder and more compassionate to others, and ourselves. Being positive and kind to yourself and others can have health benefits. Learning self-compassion and compassion for others can improve health and happiness.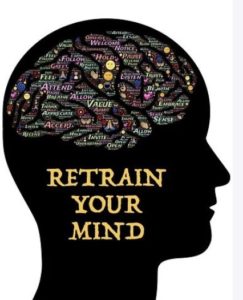 In research, brain activity changes were noted in people who participated in compassion training. They showed increased activity in neural networks involved in understanding the suffering of others alongside regulating emotions and positive feelings in response to a reward or goal (How to Train the Compassionate Brain). When we are in a happier state, we are able to form more favorable perceptions, impressions, and memories of others (Mood Effects on Person-perception Judgments).
How to get in touch with a Holistic OT
There are many ways a Holistic OT can support you with your health, wellness and prevention goals. Learn more about How Holistic OT Can Lower Pain, Stress, Anxiety & Prevent Disease
If you would like individual support from a Holistic OT visit the Directory.
Telehealth
If you are concerned about meeting in person, ask your Holistic OT if you can meet virtually on the phone or live video.