Testimonials
"After taking this course I've learned more self awareness and the importance of self care in my life for overall health and wellness! I can't say enough kind things about Emmy and her ability to share knowledge and also engage you into the teachings! I felt at ease with her, she is flexible through "life" happenings, and cares about the...

"Through the course, "The Power of the Mind in Healing" I was able to get a good grasp on various types of meditations and relaxation tools that I can apply to my daily life as well as to the lives of my patients. I also learned to trust my intuition which is an area in which I hoped to gain confidence. I learned...

I am happy to let you know that I have been meditating on a regular for the last month and loving it. I have really been able to alleviate my stress. Thank you, Emmy!
Upcoming Classes & Events
Holistic Practice Group Coaching April 11, 2015 9:00 a.m. – 12:00 p.m. Central Time via Web Conference Register Here Begin or expand your Holistic Practice in this Interactive Holistic Group Coaching. Receive support and guidance...

Guided Imagery is a form of healing that can positively affect the physical, emotional, mental, and spiritual aspects of a person. Imagery is a powerful tool that can assist healing, because it accesses the subconscious...

Energy Healing is becoming more popular as many people are experiencing the benefits of deep relaxation and lowered stress & pain. Energy healing is a gentle yet powerful healing approach that can easily be integrated into...

EFT Introductory Class will be three hours in length. To become certified you must take the full 24 hour course below. You will Learn in the EFT Intro Class: Two EFT recipes EFT History The Human...
Latests Posts
April 27, 2015
Comments (0)
By Meg Nalezny, OTR/L In a few weeks, I'll complete my 200 hour yoga teacher certification training, and will soon...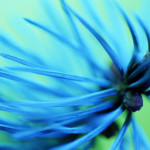 April 26, 2015
Comments (0)
"The true value of a human being can be found in the degree to which he has attained liberation from...
April 25, 2015
Comments (0)
Mind-Body Medicine are various forms of healing that can support the mind to posititvely effect the body, and the body...