Testimonials
I am happy to let you know that I have been meditating on a regular for the last month and loving it. I have really been able to alleviate my stress. Thank you, Emmy!

The meditation techniques have helped me a lot, and not only have I experienced some inner healing because of the meditations you lead us in, I've been able to practice parts of them in situations since. The tools you taught us will be things I can draw upon now and I appreciate having that knowledge and the experiences you lead...

This class just validated that I am where I want to be and before I was struggling with how I was going to be a Holistic Wellness Life Coach & still be an OT and when I read that article in Advance last winter I was so grateful because now I knew this combo of a Holistic OT & Wellness...
Upcoming Classes & Events
Would you like to learn how to give a relaxing back and hand massage, and foot reflexology? Learn basic skills that you can incorporate in to your health care practice or provide to loved ones...

Energy Healing is becoming more popular as many people are experiencing the benefits of deep relaxation and lowered stress & pain. Energy healing is a gentle yet powerful healing approach that can easily be integrated into...

EFT Introductory Class will be three hours in length. To become certified you must take the full 24 hour course. Register Here for the Intro Class! Emotional Freedom Technique (EFT) combines energy psychology and acupressure to...

The mind has an incredible power to heal the mind, the body, and the spirit. Research shows that Meditation, Relaxation, Intuition, and Spirituality have abilities to alter mood, emotions, behavior and physiology in positive ways....
Latests Posts
January 14, 2015
Comments (0)
Would you like to Create or Expand Your Holistic Practice? Are you a Health Care Practitioner who would like to...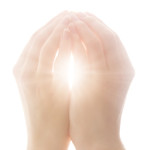 January 2, 2015
Comments (0)
This was originally published in ADVANCE Magazine for Health Care Professionals on December 18, 2014 written by Dan Eisner, OTR/L....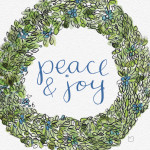 December 22, 2014
Comments (0)
Wishing you Peace, Joy, Love and Healthy Abundance! Happy Winter Solstice – The Return of Light! May you have Happy...