Testimonials
"After taking this course I've learned more self awareness and the importance of self care in my life for overall health and wellness! I can't say enough kind things about Emmy and her ability to share knowledge and also engage you into the teachings! I felt at ease with her, she is flexible through "life" happenings, and cares about the topics and us as practitioners! It was a great experience and I'm so happy to have met her, she helped reignite my excitement for what we can do as OT's!"

"Through the course, "The Power of the Mind in Healing" I was able to get a good grasp on various types of meditations and relaxation tools that I can apply to my daily life as well as to the lives of my patients. I also learned to trust my intuition which is an area in which I hoped to gain confidence. I learned different areas of Holistic OT that I did not even know existed. I believe that Emmy is a great pioneer in this realm of Occupational therapy and am glad to have been taught by her."

I am happy to let you know that I have been meditating on a regular for the last month and loving it. I have really been able to alleviate my stress. Thank you, Emmy!

The meditation techniques have helped me a lot, and not only have I experienced some inner healing because of the meditations you lead us in, I've been able to practice parts of them in situations since. The tools you taught us will be things I can draw upon now and I appreciate having that knowledge and the experiences you lead us through. I will admit I was apprehensive about the cards at first only because of "stigma" that is attached to "reading cards". Your explanation helped me through that to where I now appreciate the symbol and visual representation of intuition.

This class just validated that I am where I want to be and before I was struggling with how I was going to be a Holistic Wellness Life Coach & still be an OT and when I read that article in Advance last winter I was so grateful because now I knew this combo of a Holistic OT & Wellness Life Coach is unstoppable and yes I'm already trained in this awesome MINDSET!! Yay Emmy ~ Thanks for putting this together and sharing with the world!!
Upcoming Classes & Events
Aromatherapy Intro Course Description: Aromatherapy utilizes plant essences, also known as essential oils, to enhance health and healing. This course will give the student foundational skills in the safety, efficacy, and application of essential oils...

Massage Therapy Intro Class Would you like to learn how to give a relaxing back and hand massage? Learn basic skills that you can incorporate in to your health care practice or provide to loved...

Instructor: Emmy Vadnais, OTR/L Meditation and Relaxation have many health benefits that can assist with managing and the reduction of pain, stress, anxiety, and increasing recovery time and disease prevention. In this course you will...

Guided Imagery is a form of healing that can positively affect the physical, emotional, mental, and spiritual aspects of a person. Imagery is a powerful tool that can assist healing, because it accesses the subconscious mind...
Latests Posts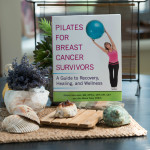 November 18, 2015
Comments (0)
Here at HolisticOT.org, we are thankful for our growing online community comprised of holistic practitioners who integrate mind, body, spirit medicine, prevention, and wellness into...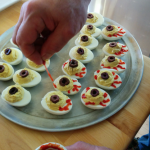 October 31, 2015
Comments (0)
Halloween is one of the most fun holidays! Kids enjoy dressing up in their favorite outfit. Many adults love it,...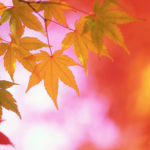 October 1, 2015
Comments (0)
We are transitioning to Autumn, the harvesting time of year, to Winter, a time to stay warm and conserve one's...