Testimonials
I am happy to let you know that I have been meditating on a regular for the last month and loving it. I have really been able to alleviate my stress. Thank you, Emmy!

The meditation techniques have helped me a lot, and not only have I experienced some inner healing because of the meditations you lead us in, I've been able to practice parts of them in situations since. The tools you taught us will be things I can draw upon now and I appreciate having that knowledge and the experiences you lead...

This class just validated that I am where I want to be and before I was struggling with how I was going to be a Holistic Wellness Life Coach & still be an OT and when I read that article in Advance last winter I was so grateful because now I knew this combo of a Holistic OT & Wellness...
Upcoming Classes & Events
Guided Imagery is a form of healing that can positively affect the physical, emotional, mental, and spiritual aspects of a person. Imagery is a powerful tool that can assist healing, because it accesses the subconscious...

The mind has an incredible power to heal the mind, the body, and the spirit. Research shows that Meditation, Relaxation, Intuition, and Spirituality have abilities to alter mood, emotions, behavior and physiology in positive ways....
Latests Posts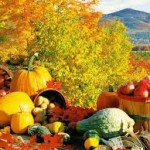 November 9, 2014
Comments (0)
What are you Grateful For? Participate in an "Attitude of Gratitude" Blog with Thanksgiving coming up! What are you grateful for practicing...
October 11, 2014
Comments (0)
Are you interested in learning more about using Guided Imagery as a healing tool for your clients?  Guided Imagery is...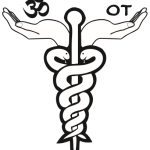 September 25, 2014
Comments (0)
By Mandy Lubas, OTR/L, RYT and Emmy Vadnais, OTR/L The article was originally posted on July 23, 2014 in ADVANCE...