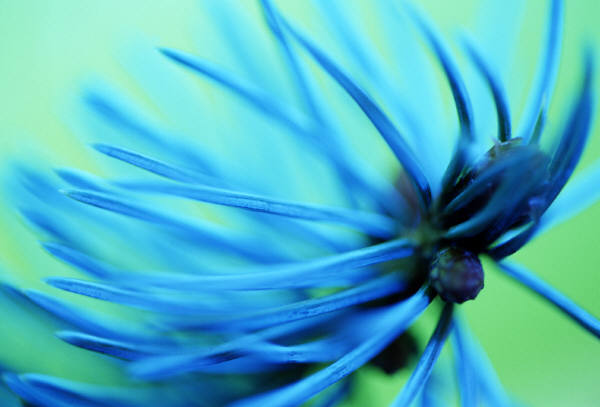 Guided Meditation and Guided Imagery are forms of healing that can positively affect the physical, emotional, mental, and spiritual aspects of a person. Imagery is a powerful tool that can assist healing, because it accesses the subconscious mind that thinks in images and symbols, and the body where tension, emotions, energy, and beliefs can be held. These images provide clues to help a person receive insight about what will help them heal and have deeper meaning and understanding about what causes them physical or emotional pain. Thus, they can have a better relationship with what causes them pain and suffering so they can transform it, resolve it, or learn to manage it more easily.
Research shows that meditation and guided imagery can: give a person a greater sense of control, increase self confidence, assist with fear, panic, anxiety, helplessness, uncertainty, trauma, loss, and grief, increase relaxation, decrease depression, decrease stress, decrease pain, decrease nausea, decrease blood pressure, prepare for medical procedures, decrease respiratory difficulties, decrease medication side effects, improve immune system, improve healing and recovery time, decrease hospital length of stay, enhance sleep, strengthen connection to spirituality, meaning, and purpose in life, improve functional outcomes, and improve quality of life.
This is an Introductory Level Class that is available to Health Care Professionals and  anyone who wants to learn these techniques for their own self-care and personal development or to help others. These courses will enhance any Health Care Professionals skills who would like to bring a Mind-Body-Spirit, Prevention, and Wellness approach to Healing. Excellent for Occupational Therapists, Physical Therapists, Speech Therapists, Nurses, Physicians, Mental Health Practitioners, Massage Therapists, Yoga Practitioners, and any one caring for others.
This is the third class in the Holistic Healing Certificate Program.
Read Article in ADVANCE Magazine by Emmy Vadnais, OTR/L "What is Guided Imagery?"
You Will Learn:
Foundations in meditation and guided imagery techniques that can lower pain, stress, anxiety, depression and symptoms of trauma
How to guide people to communicate with their mind, body, emotions, and spirituality for health, wellness, prevention and recovery
How to guide people to access their intuition/inner for insight, guidance and direction for well-being in all areas of their life
How the relaxation response can assist stress reduction, improve healing and disease prevention
Foundational guided and interactive imagery techniques to assist people to transform emotional and physical feelings and create positive outcomes
Naturally boost the immune system to the genetic level by tapping into a person's positive meaning and belief state (placebo)
How to successfully guide people toward their health, healing and wellness goals
Testimonials
"Emmy is amazing at sharing her gifts of intuition and skills of teaching others to develop their intuition. In her classes I feel empowered to tap in to my own inner knowledge. She gives concrete instructions, experiences, and examples about how to effectively use meditation and relaxation techniques for wellness. It was a wonderful experience and increased my confidence." Michele Obenland OTR/L
"This class resonated with me in an immediate and natural way. I have a very vivid sense of visualization in meditations and in dreams already. This helped me to understand how to guide the imagery and create realities that provoked desired emotions such as peace and joy. I was able to embrace my unplanned pregnancy in a very unexpected way. It feels like daydreaming, but it's actually more like existing in another dimension, and really gives meaning to all those daydreams!" Christina Muth, OTD, OTR/L 
"This course was incredibly enlightening on a personal and professional level. I looked forward to every Saturday morning both in learning and from the personal benefit of relaxation and clarity in my own life. This was absolutely the most rewarding CEU with immediately applicable strategies that I have taken in my 9 years of practice." Megan Carroll MOT, OTR/L
"The course was excellent. It was very helpful to observe the practice sessions even though I wasn't there live. I was worried I wouldn't get as much out of it, but hearing the questions and seeing the practice sessions were really helpful. It really brought to my attention the importance of imagination and the power of imagery beyond standard mindfulness meditation practice or body scans I usually practice/teach. I look forward to taking more courses with Emmy in the future." Bridget Hahn, OTD, OTR/L
"As with all courses with Emmy, I find that I have a greater understanding of how to explain these research-based, client-centered strategies that have been effective for many years, and now I feel confident in including these meditative approaches in my session with effective implementation, documentation, and carryover. As occupational therapists, we need to look at the mind, body, and spirit, "whole person", and these interactive, permissive and interactive approaches can assist a plethora of varied client's needs, wants or concerns, allowing them to be in control and explore areas they may have never considered before that can assist them in their own inner wisdom. Thank you, Emmy." Anna Rinholen OTD, OTR/L
"I loved this class! We got a lot of experience to practice the techniques as well as receive guidance – very valuable! I feel that these techniques are very powerful tools to find one's own inner resources for healing." Åsa Williams, OTR/L
"I really enjoyed this Guided Meditation class and would definitely recommend it to others. Emmy is very knowledgeable and presented the material in a clear, thorough and detailed manner. Some of the things I loved about the class were the personal examples, resources provided, and being able to observe class participants who were guided in meditations by Emmy. Emmy created a warm environment, which led to open interaction and discussion between participants. There was a good amount of time allotted for practicing the techniques that were taught in the class. I left at the end of the class with a better understanding of Guided Meditation and feeling more confident in my ability to lead others in Guided Imagery Meditation." Jessica Davis, OTR/L
"I was able to apply techniques immediately in a treatment session with positive results!" Jen Vogtmann, OTD
"I highly recommend this class to anyone even remotely interested in guided imagery. On completion of this course, I was able to feel confident in utilizing this modality with my clients. I am thankful for having ample opportunities to converse with other students and learn appropriate therapeutic dialogue to aid in calling upon a guided image to help heal." Bindiya Gordhan, MSOT, OTR/L
"This class was extremely beneficial to help me to understand guided imagery and the clinical applications for helping patients who might be experiencing stress, pain or anxiety, as well as those wishing to gain more clarity and guidance. I feel more confident to use this in practice and have learned valuable techniques which I could also apply for myself." Lee Byars, OT
"An unexpected result of guided imagery done in person with a trained practitioner, compared to a recording, was the impact of mirroring the clients words and responses of their experience while guiding them. This direct guiding serves to help the client remain in the present moment, more vividly connected to the imagery and drawing on insights from within themselves. Thank you Emmy for the excellent tools to facilitate without interpreting the experience for the client." Jill Lingle, OT/L
"This class has helped me gain confidence with guided imagery as a legitimate tool for use in my therapy toolbox. I appreciate learning how to access and trust my inner wisdom/intuition to help me heal mentally, physically, emotionally and in my relationships and life in general. If it is so powerful in my own life, I can't help but know that it will make a difference for others who learn to use these techniques as well. I think it is also helpful to know that there are many other practitioners stepping into considering using this in their practices as well, and as a collective I think we are a powerful force for changes and positive shifts in the future of health care. I have loved learning more about using these more subtle approaches to healing our bodies with the help of our minds. It is kind and gentle self-care that has very powerful implications." Tanya Gauthier, LOTR 
"Excellent course – I gained even more from it than I expected. I feel like I have a great understanding of how to complete basic guided imagery and meditation but also feel confident that with some practice that I can easily use this as a framework to create my own style of guiding clients." Melinda Morris, MOT, OTR/L
"This course exceeded my expectations in so many ways! Emmy did a wonderful job of providing a well-rounded and in depth look at various guided imagery and meditation techniques. She also gave ample opportunity to practice these techniques as both the facilitator/therapist and client/student. Not only did I gain a better understanding of guided mediation and imagery techniques, but I gained invaluable insights into the power of incorporating many of these strategies into my own wellness and stress-management journey. After taking this course, I am excited and confident to lead others in guided meditation and imagery to support health, healing and wellness. I can't wait to utilize what I have learned with my clients! Thank you, Emmy." Caito Bowles-Roth, OTR/L
"I am so so grateful to Emmy! I have been an OT for 30 years. Mind, body, spirit connection has always been a personal passion of mine. I have spent years studying, learning and practicing on my own. As an OT I chose this profession because I believed that I would be able to assist others by treating the whole person. I have worked in the physical disabilities area for my entire career and feel that the body has been the sole focus and it can be very frustrating at times. Emmy has been the catalyst for me to start to bring more holistic concepts into my practice as an OT in home care. She has provided very practical and realistic ideas on how to incorporate these techniques. She is a true leader and pioneer in our field and I hope that more healthcare professions find her. Thank you so so much Emmy." Jodi Newton, OTR/L
"I really enjoyed the Imagery and Healing class with Emmy and plan on working towards my Holistic Healing certification. Emmy provided us with scripts but we also observed her completing a session and practiced ourselves with a partner. It was extremely helpful to be guided by a classmate and also guide them through an Imagery session. I believe these practices will be very beneficial for my clients with chronic conditions. The brain can become so focused on negative states in chronic conditions. This increases stress which may exacerbate symptoms and can become such a negative feedback loop. Imagery can be a helpful way to provide the mind with very pleasant, relaxing, and peaceful experiences. I also see the benefit for acute conditions such as anxiety and pain. I am also very fascinated by how this can impact our DNA and immune system and would like to develop a group for our Breast Cancer rehab program. Personally, I feel the techniques will be very beneficial for me to help with my own health and wellness." Mary Jane Sieber, MOTR/L
"This class was extremely informative and helpful and can be taken by someone as an introduction to guided imagery. I appreciated everyone's openness and Emmy's ability to share her knowledge and insights in a way that occupational therapists can understand and use with their clients. Thank you for all of your help and resources, I will be using these techniques from here out in my practice and daily life." Hilary Kircher, OTS
"Guided Meditation: Imagery and Healing", not only offered me the chance to learn a variety of new therapeutic techniques, it also brought an opportunity for my own healing. I believe that the strategies offered in this course will assist my clients in accessing rest, calm, stress relief, and insight. I know this because that is what I found in the strategies myself. Emmy did a wonderful job organizing the class as well as explaining the content. I would be happy to recommend it to any healthcare provider that was interested." Ellen Schaefer M.S. OTR/L, RYT 200
"Emmy's course was everything I was looking for and more. She provided so much research and resources that will allow me to continue to grow not only as an OT but as a more intuitive being. Overall, the practice sessions allowed me to step out of my comfort zone, gain confidence, and promote internal healing. The constructive feedback from our practice partners and Emmy was invaluable. Emmy was very responsive and answered all of my questions and concerns promptly. She is a wealth of knowledge and I am looking forward to taking more of her courses in the near future." Jennifer Johnson MOTR/L
"This course has introduced me to a new perspective on guided imagery and has given me tools that give me the confidence to guide clients in this process. I greatly enjoy how this course steps away from traditional guided imagery and focuses on the meditator accessing their own inner wisdom. I feel the progression of abdominal breathing, progressive relaxation and special place is a great foundation for any deeper meditation and is very effective in itself. Often times clients, as well as myself, have issues that require more than just talking about them in our waking consciousness and can benefit from viewing them in an inner focussed state allowing more relaxation, clarity and intuition to guide the process. Depending on the situation, I feel deeper and more encompassing healing can occur when using these tools as opposed to simply talking, physical movement exercises, or pain medication, but a combo of these can be beneficial of course." Madalyn Radler, OTR/L
Continuing Education – 12 CEUs
Health Care Professionals will receive a Certificate of Completion that may be submitted to your professional board for professional development credits. A completed course evaluation is required within 30 days of taking the class to receive a Certificate of Completion.
This course meets the NBCOT requirement as a Professional Development Activity PDU ID #14.
Distant Learning
Distant Learning will meet via the internet or teleconference. You must have a working computer, high speed internet, web cam, microphone, and speakers. Once you have registered you will be instructed on how to connect. It really is easy!
Class Policy
Payment is due in full one week before the start of class. Refunds will not be given after the first class. You must attend each class to receive a Certificate of Completion. If you miss one class you will need to make it up with Emmy based on an hourly rate. If you miss more than one class in a series you will need to retake the entire level. Full refunds will be given if the entire class is cancelled by the instructor. Complaints can be handled with Emmy Vadnais, OTR/L.